As we all know, French culture is all about the food! So make sure that when you get to France you don't miss some of the classic and delicious French food that France is best known for!
What are you eating?
There are so many classic French dishes. You might have heard of escargot, but maybe you've always wondered exactly what it was. Well, get your forks ready! Here is a quick rundown of the top 10 classic French foods that you won't want to miss on your trip to France.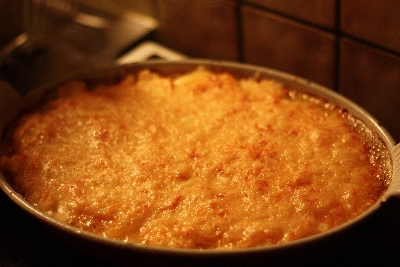 Gratin dauphinois – baked potatoes in cream
Ratatouille – stewed vegetables
Boeuf bourguignon – stew with beef braised in red wine
Truite en papillote – baked trout with tomatoes
Cassoulet – haricot bean stew with sausage
Raclette – cheese, melted and then scraped, usually served with bread and deli meats, or vegetables
Plateau de fruits de mer – seafood platter of shellfish (note that the word "fruit de mer" means shellfish and does not include fish, which is "poisson")
Cervelle de veau – calf's brains (this is a delicacy in France!)
Escargots – snails prepared with herbs and garlic butter (these are high in protein!)
Quiche Lorraine – savory custard pie with meat and cheese
Want to dive into French language and culture?
Check out our France ForeignIQ service. Make the best of your trip to France by learning how to communicate and what (not) to do when you get there.
ForeignIQ is a unique subscription service that shows you how things get done in foreign places. Need to shop for clothes? Get directions? Schedule a meeting? ForeignIQ will get you ready.